This post is beyond the contest between consequentialism and deontology, before anyone starts firing up his philosophy brain.
I notice in our society there is a profound resistance to judging actual outcomes, whether it is a public program, government service, educational process, or even a workout routine.
The tendency is to try to judge either the process for its own sake or to judge the intended outcomes of the process.
A workout program seems fun at the gym – it's a great program! But… did you gain strength and muscle, cut fat, or increase your athletic capacity?
We can't abandon homework in schools – kids need that practice to do well on the tests. Is there actually a correlation between assessment grades and homework completion?
Let's think even broader:
Does birth control cause out of wedlock pregnancy?
"What? Of course, it doesn't! The point is to prevent pregnancy, doofus!"
But, if we judge outcomes and look at the entire cohort (society), it seems that birth control does cause pregnancy outside of marriage, as least for most of the common types..
https://www.nytimes.com/interactive/2014/09/14/sunday-review/unplanned-pregnancies.html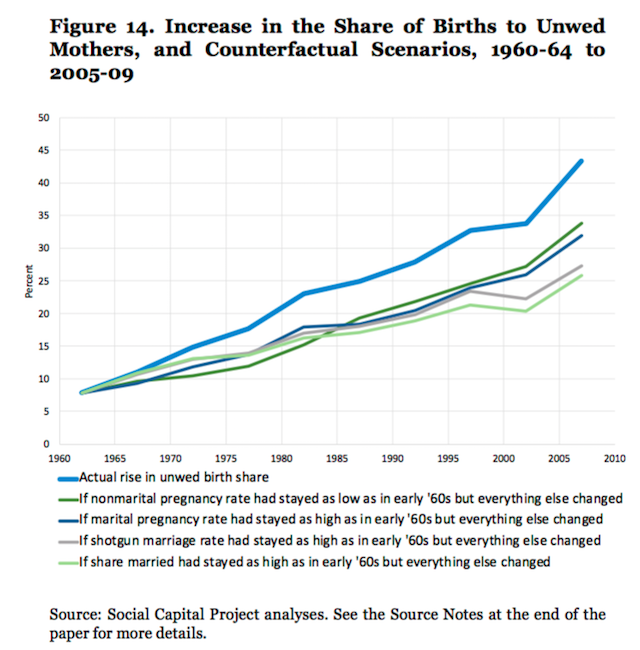 This is probably related to behavior that is the result of the belief that birth control works; I think it is quite difficult to say the behavior would exist in the absence of birth control when everybody knows what sex naturally leads to. Birth control actually does work, but as time goes on, failure becomes almost a certainty, like with any rare event over time. A kind of Black Swan.
When you take a big step back like this, it becomes necessary to question all sorts of assumptions.
I think our culture is resistant to this because people often become invested in the processes that are instituted in society. People have all sorts of government jobs that, when judging by outcomes, are superfluous. They have family that wants them to keep their jobs.
And of course, nobody wants to admit that they are wrong about something, so outcomes are best ignored.
Can you think of any great examples?